Circasepran rhytyms of motion activity
L. Gumarova

al-Farabi Kazakh National University

Germaine Cornelissen

University of Minnesota

N. Ablayhanova

al-Farabi Kazakh National University
Abstract
In this study the circaseptan rhythms of the motion activity of practically healthy people with an average level of locomotor activity were analyzed, engaged in mental work, of different ages and sex. We compared data of peoples, who have usual working week (5 working days per week) and a person who worked seven days per week, at the same pace, to determine the influence of the social factor. The statistically significant circaseptan rhythms with period between 6.4 and 7.0 days were found, with the internal, endogenous rhythm being in most cases more significant in relation to the external rhythm, which should be taken into account, for example, in the formulation of optimal individual schedule.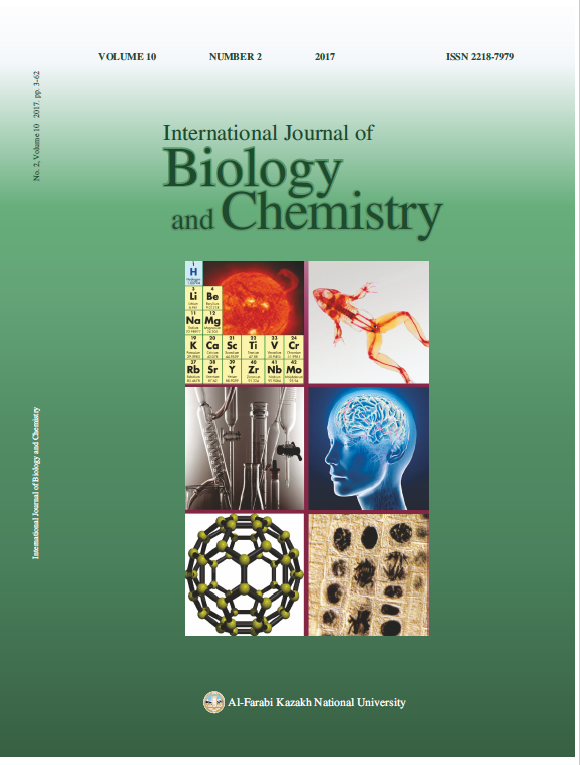 Авторы сохраняют авторское право и персональное право на первую публикацию на работу, одновременно лицензированную в соответствии с
лицензией Creative Commons Attribution,
которая позволяет другим делиться работой с подтверждением авторства и первоначальной публикации в этом журнале.