Development of the composite materials based on N-(2-vinyloxyethyl)-N-(2-cyanoethyl) amine
A. S. Karipullayeva

al-Farabi Kazakh National University

A. K. Toktabayeva

al-Farabi Kazakh National University

A. E. Nurlanova

al-Farabi Kazakh National University

A. Zh. Alikulov

al-Farabi Kazakh National University
Abstract
The novel cationic hydrogels based on N-isopropylacrylamide (NIPAAm) and N-(2-vinyloxyethyl)-N-(2-cyanoethyl) amine (VOECEA) were synthesized for the first time by radical copolymerization. The composition of copolymers were determined by using IR spectroscopy.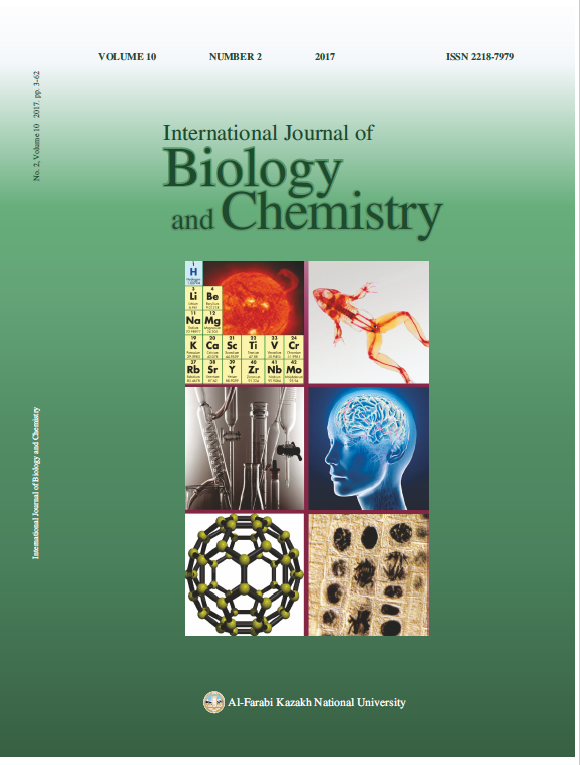 Авторы сохраняют авторское право и персональное право на первую публикацию на работу, одновременно лицензированную в соответствии с
лицензией Creative Commons Attribution,
которая позволяет другим делиться работой с подтверждением авторства и первоначальной публикации в этом журнале.