Research of the performance and emission characteristics of Jatropha Oil Methyl Esters (JOME) and diesel blends in a partially premixed charge compression ignition engine
K. Bhaskar

Rajalakshmi Engineering College

Лариса Равильевна Сасыкова

КазНУ им.аль-Фараби, химический факультет

S. Sendilvelan

Dr. M.G.R. Educational and Research Institute
Abstract
In this article for reducing NOx and particulate matter (PM) were used partially premixed charge compression ignition (PPCCI) combustion of diesel fuel with external mixture formation technique and Jatropha oil methyl ester (JOME) blend in the main injection. Diesel fuel was injected into the intake manifold for formation of homogeneous pre-mixture beforehand and the pre-mixture is burnt in the cylinder with the balance quantity of fuel directly injected into the cylinder by a conventional injection system. For obtaining homogeneous mixture, diesel fuel was injected in the intake manifold using a solenoid-operated injector controlled by electronic control unit (ECU). Exhaust gas recirculation (EGR) technique was adopted for controlling of the start of combustion (SOC). Experiments were carried out with 10%, 20%, and 30% EGR for premixed ratio (Rp) 25% and results are compared with conventional diesel fuel operation. It was found that diesel manifold injection and JOME blend in main injection results in better mixture preparation and lower emissions. It was shown that due to homogenous lean operation, significant reduction in NOx and PM was achieved with the PPCCI combustion mode at Rp 25% and EGR 20% in the JOME-Diesel mode of operation.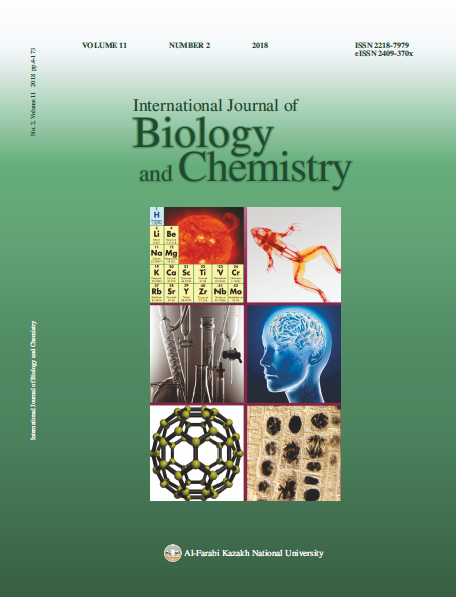 How to Cite
BHASKAR, K.; САСЫКОВА, Лариса Равильевна; SENDILVELAN, S.. Research of the performance and emission characteristics of Jatropha Oil Methyl Esters (JOME) and diesel blends in a partially premixed charge compression ignition engine.
International Journal of Biology and Chemistry
, [S.l.], v. 11, n. 2, p. 99-107, dec. 2018. ISSN 2409-370X. Available at: <
http://ijbch.kaznu.kz/index.php/kaznu/article/view/293
>. Date accessed: 22 mar. 2019. doi:
https://doi.org/10.26577/ijbch-2018-2-293
.