Influence of tumor cells on natural killer cell phenotype and cytotoxicity
V. A. Abramova

M.A.Aitkhozhin Institute of Molecular Biology and Biochemistry, Almaty

A. Kali

M.A.Aitkhozhin Institute of Molecular Biology and Biochemistry, Almaty

N. Abdolla

M.A.Aitkhozhin Institute of Molecular Biology and Biochemistry, Almaty

O. Yu. Yurikova

M.A.Aitkhozhin Institute of Molecular Biology and Biochemistry, Almaty

Yu. V. Perfilyeva

M.A.Aitkhozhin Institute of Molecular Biology and Biochemistry, Almaty

Ye. O. Ostapchuk

M.A.Aitkhozhin Institute of Molecular Biology and Biochemistry, Almaty

R. T. Tleulieva

M.A.Aitkhozhin Institute of Molecular Biology and Biochemistry, Almaty

S. K. Madenova

M.A.Aitkhozhin Institute of Molecular Biology and Biochemistry, Almaty

N. N. Belyaev

M.A.Aitkhozhin Institute of Molecular Biology and Biochemistry, Almaty
Abstract
Natural Killer (NK) cells are known to lyse tumor cells lacking MHC-I and expressing ligands for activating receptors, thereby participating in cancer immune surveillance. However, their function and phenotype change significantly in cancer patients. The precise molecular mechanism(s) involved in this phenomenon remain unknown. The aim of the present study was to investigate changes of both receptor phenotype and cytotoxic activity of NK cells cocultured with K562 and HepG2 cells in dual-chamber Transwell® plates. A decrease of NK cell cytotoxicity against K562 cells was demonstrated. This effect was not a result of changes in perforin, granzyme or CD107a expression by NK cells or by production of cytokines (IFNγ, TNFα, IL-10, and TGFβ). No changes in the expression of a majority of NK cell receptors (CD16, CD69, 2B4, NKG2A, NKG2D, NKp30, NKp44, NKp46, and DNAM1) were observed. Only an increase in the percentage of NK cells bearing inhibitory receptor TIGIT was found as a result of co-culture with tumor cells. Possible molecular mechanisms of altered NK cell cytotoxicity involving TIGIT are discussed.
References
1 Farag S.S., Caligiuri M.A. Human natural killer cell development and biology // Blood Rev. – 2006. – №20. – P. 123–137.

2 Lanier L.L. NK cell receptors // Annu. Rev. Immunol. – 1998. – №16. – Р. 359-93.

3 Vitale M., Cantoni C., Pietra G., Mingari M.C., Moretta L. Effect of tumor cells and tumor microenvironment on NK-cell function // Eur. J. Immunol. – 2014. – №44. – V.6. – P.1582-92.

4 Taketomi A., Shimada M., Shirabe K., Kajiyama K., Gion T., Sugimachi K.Natural killer cell activity in patients with hepatocellular carcinoma A
new prognostic indicator after hepatectomy // Cancer. – 1998. – V. 83. – Issue 1. – P. 58–63.

5 Mamessier E., Pradel L.C., Thibult M.-L., Drevet C., Zouine A., Jacquemier J., Houvenaeghel G., Bertucci F., Birnbaum D., Olive D. Peripheral blood NK cells from breast cancer patients are tumor-
induced composite subsets // J. Immunol. – 2013. – №190. – V.5. – P. 2424-2436.

6 Jin S., Deng Y., Hao J.-W., Li Y., Liu B., Yu Y., Shi F.D., Zhou Q.H. NK cell phenotypic modulation in lung cancer environment // PLoS ONE. – 2014. – №9. – V.10. – e109976.

7 Alter G., Malenfant J.M., Altfeld M. CD107a as a functional marker for the identification of natural killer cell activity // J. Immunol. Methods.
– 2004. – №294. – V.1-2. – P.15-22.

8 Stanietsky N., Mandelboim O. Paired NK cell receptors controlling NK cytotoxicity // FEBS Letters. – 2010. – №584. – Р. 4895–4900.

9 Pauken K.E., Wherry E.J. TIGIT and CD226: tipping the balance between costimulatory and coinhibitory molecules to augment the cancer
immunotherapy toolkit // Cancer Cell. – 2014. – №26. – Р. 785-787.

10 Ogita H., Takai Y. Nectins and nectin-like molecules: roles in cell adhesion, polarization, movement, and proliferation // Life. – 2006. – №58. – V.5-6. – P. 334 – 343.

11 Nagumo Y., Iguchi-Manaka A., Yamashita-Kanemaru Y., Abe F., Bernhardt G., Shibuya A., Shibuya K. Increased CD112 expression in methylcholanthrene-induced tumors in CD155-deficient mice // PLoS. – 2014. – V. 9. – Issue 11. –e112415.

12 Atsumi S., Matsumine A., Toyoda H., Niimi R., Iino T., Sudo A. Prognostic significance of CD155 mRNA expression in soft tissue sarcomas // Oncol. Lett. – 2013. – № 5. – V.6. – P.1771–1776.

13 Carlsten M., Norell H., Bryceson Y.T., Poschke I., Schedvins K., Ljunggren H.-G., Kiessling R., and Malmberg K.-J. Primary human tumor
cells expressing CD155 impair tumor targeting by down-regulating DNAM-1 on NK cells // J. Immunol. – 2009. – №183. – Р. 4921–4930.

14 Feng D.Q., Huang B., Li J., Liu J., Chen X.M., Xu Y.M., Chen X., Zhang H.B., Hu L.H., Wang X.Z. Selective miRNA expression profile in chronic myeloid leukemia K562 cell-derived exosomes // Asian Pac. J. Cancer. Prev. – 2013. – №14.– V.12. – p.7501-7508.

15 Aoyama K., Delaney C., Varnum-Finney B., Kohn A.D., Moon R.T., Bernstein I.D. The interaction of the Wnt and Notch pathways modulates
natural killer versus T cell differentiation // Stem Cells. – 2007. – №25. – V.10. – P. 2488-2497.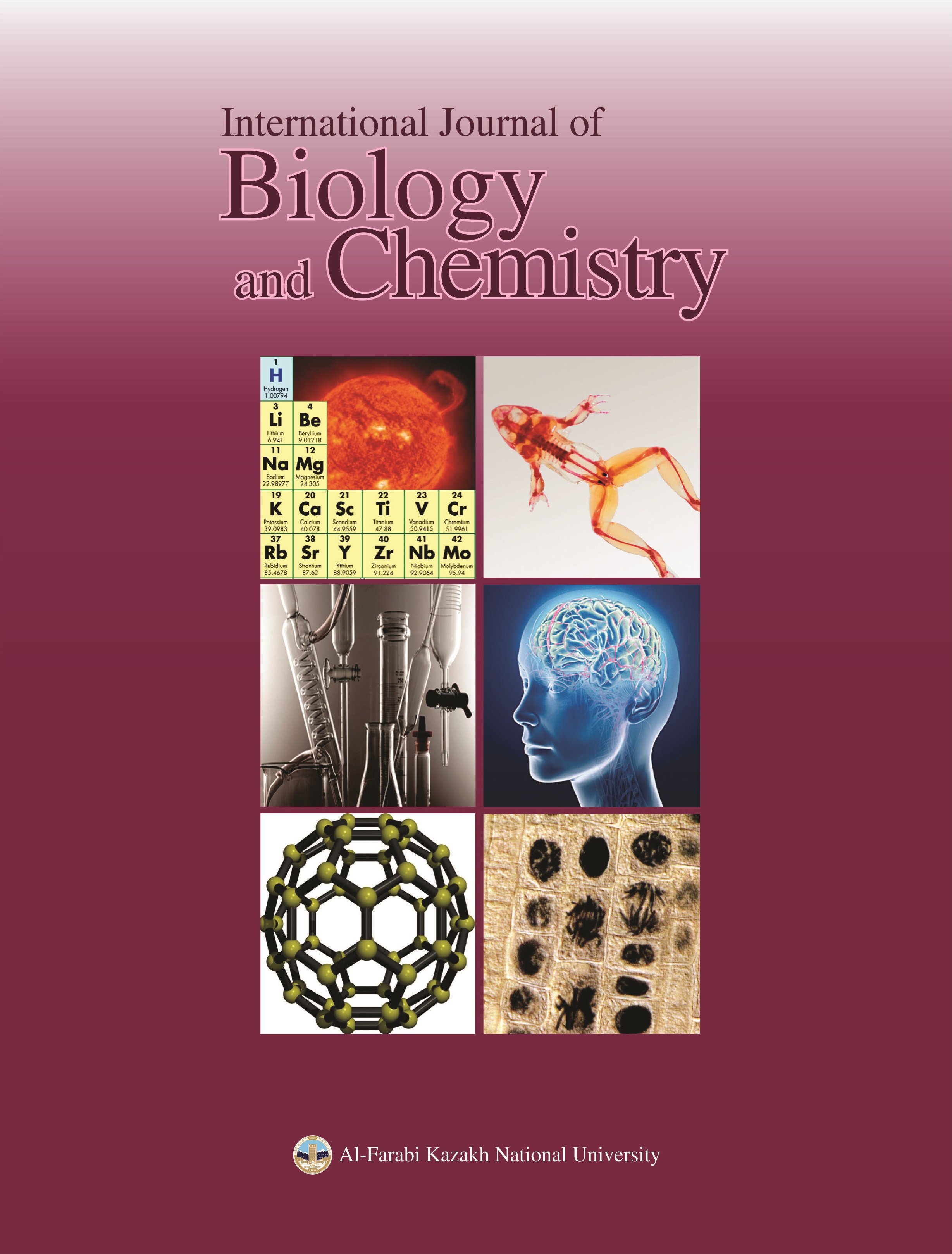 Keywords
NK cells; cytotoxicity; cancer immune surveillance