Preliminary prospects of assessment using telemetry in the study of gerbils' mobility in natural plague focus
L. A. Burdelov

M. Aykimbaev Kazakh Scientific Center for Quarantine and Zoonotic Diseases, Almaty Kazakhstan

A. B. Eszhanov

Al-Farabi Kazakh National University, Almaty, Kazakhstan

N. Hughes

University of Antwerp, Belgium

S. T. Nurtazin

Al-Farabi Kazakh National University, Almaty, Kazakhstan

Leirs Herwig

University of Antwerp, Belgium

A. M. Baibagyssov

Al-Farabi Kazakh National University, Almaty, Kazakhstan
Abstract
The article shows that a relatively quick obtaining direct and most importantly absolutely accurate data on individual movements of marked individuals, based on field research in 2012-2014 makes telemetry a very promising direction in mobility study of the potential plague hosts in natural focus of this infection. It is concluded that methods of telemetry are likely applicable not only for rodents but also for any other small mammals, for which catch methods on alive animals are practiced.
References
1. Burdelov А.S., Petrov V.S., Hruscelevskyi V.P. Mesto bolshoi peschanki v biocenozah pustin SSSR. Materiali VII nauchnoi konferencii protivochumnih uchrezhdeniy Srednei Azii i Kazakhstana. – Almaty, 1971. – P. 283-285.

2. Dubrovskyi U.A., Bokshtein F.M. Sravnitelnaya rol' nor peschanok i drugih grizunov v formirovanii podzemnoi chasti biocenozov pustin //
Ekologiya i medicinskoe znachenie peschanok fauni SSSR. – M., 1981. – P. 191-197.

3. Atshabar B.B., Burdelov L.A., Sadovskaya V.P. e.a. Atlas rasprostraneniya osobo opasnih infekcyi v Respublike Kazakhstan. – Аlmaty, 2012. – 232 p.

4. Umatov А.М. Vliyanie osvoeniya zemel na rasselenie bolshih peschanok v golodnoi stepi. Gryzuni. Materiali VI Vsesoiuznogo soveshaniya. – M., 1983. – P. 568-569.

5. Saraev F.A. Bolshaiya peschanka v pravoberezhnoi poime reki Ural. Mater.nauch.konf. Ekologicheskie aspekti epizootologii i epidemiologii
chumi i drugih osobo opasnih infekcii. – Almaty, 1996. – P. 144-145.

6. Saraev F.A. Odin iz vozmojnih sposobov preodoleniya bolshimi peschankami reki Ural. Mater. nauch.konf. Ekologicheskie aspekti epizootologii i epidemiologii chumi i drugih osobo opasnih infekcii.
– Almaty, 1996. – P. 145-146.

7. Naumov N.P., Lobachev V.S. Struktura poselenyi i podvizhnost bolshih peschanok. Mater. IV nauch.konf. po prirod.ochagvos.i profil.chumi.,
1965. – P. 178-181.

8. Lobachev V.S. Opit izhucheniya prirodnogo ochaga chumi v Priaralskih Karakumah: Avtoref. diss. … cand. biol. nauk. 1975. – 22 p.

9. Okulova N.М., Bidashko F.G., Grazhdanov А.К. O skorosti izmeneniya granic i krujeva areala u grizunov. Sovremennie problem zoo- and filogeografii mlekopitaiushih. Mat.konf., 2009. – 63 p.

10. Lobachev V.S. Osobennosti ispolzovaniya nor-kolonii bolshimi peschankami. Bull. Mosk. о-vа ispit. prir., otd. biol., 1967. – Vol. 72. – No. 1. – P. 21-28.

11. Burdelov L.A., Burdelov A.S., Bondar' E.P. et al. Ispolzovanie nor Bolshoi peschankoi – Rhombomys opimus (Rodentia, Cricetidae) i epizootologicheskoe izuchenie neobitaemih kolonii v
Sredneaziatskom ochage chumi // Zool. j. – 1984. – V. LXIII. – Vol. 12. – P. 1848-1858.

12. Rudenchik U.V., Soldatkin I.S. Sezonnie izmeneniya podvijnosti bolshih peschanok i rasprostraneniya epizootyi chumi v Severnih Kyzylkumah // Problemi osobo opasnih infekcyi, 1969. – Vol. 1.
– P. 34-39.

13. Davis S., Klassovskiy N., Ageyev V. et al. Plague metapopulation dynamics in a natural reservoir: the burrow system as the unit of study // Epidemiol. Infect., 2006. – Vol. 7. – P. 1-9.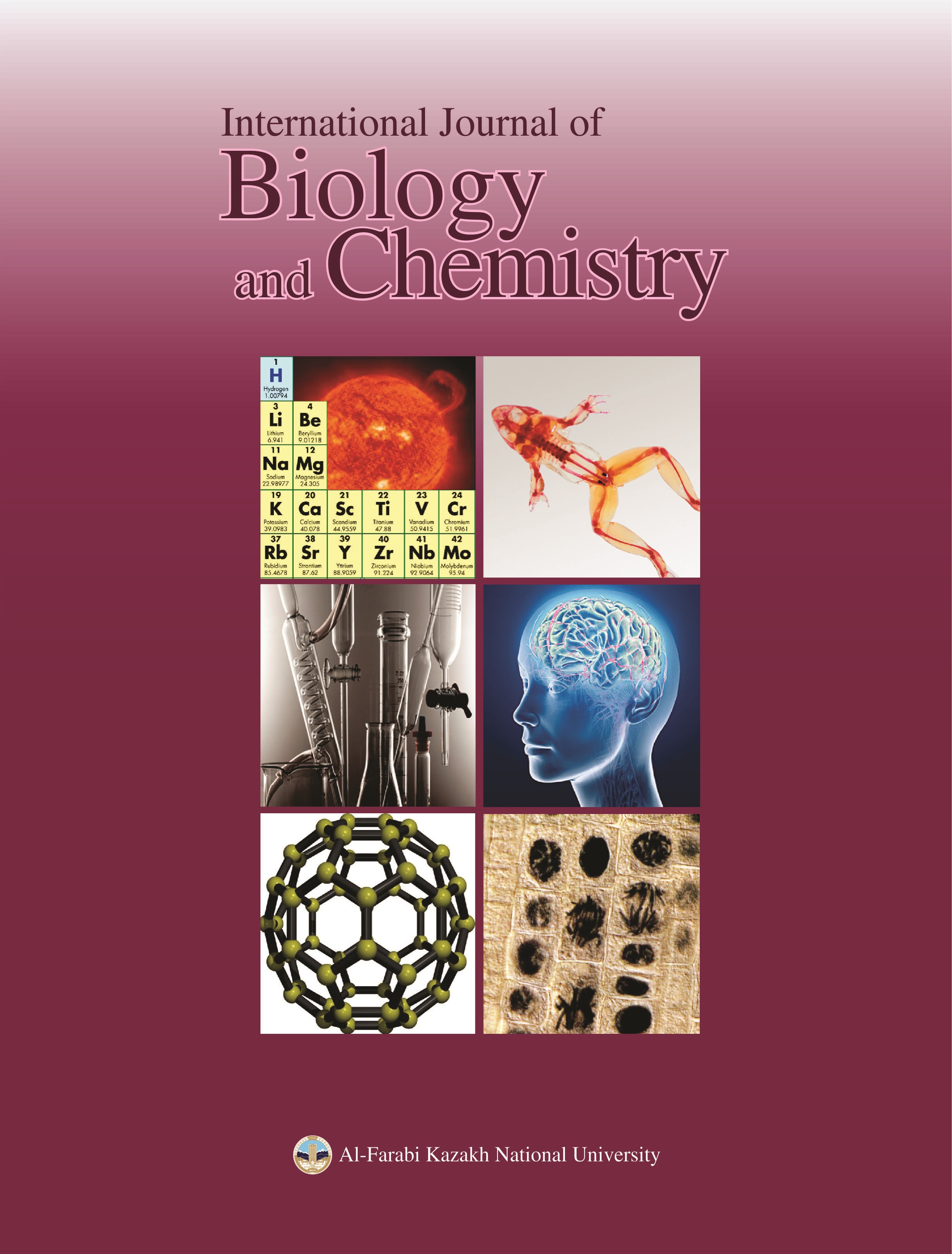 Keywords
great gerbil; radio beacon; movements and GPS-data logger