Synthesis and mucoadhesive study of thiolated hydrogels based on 2-hydroxyethylacrylate and 2-hydroxyethylmethylacrylate copolymers
D. S. Kazybayeva

Al-Farabi Kazakh National University, Almaty

A. Nurzhanova

Al-Farabi Kazakh National University, Almaty

G. S. Irmukhametova

Al-Farabi Kazakh National University, Almaty

G. A. Mun

Al-Farabi Kazakh National University, Almaty
Abstract
Hydrogels and copolymers of 2-hydroxyethylmethacrylate and 2-hydroxyethylacrylate structured with 3-mercaptopropyltrimethoxysilane nanoparticles of different composition and nanoparticles concentration have been synthesized and characterized using IR-spectroscopy, SEM, small angle X-ray scattering, compression mechanical test, thermogravimetric analysis, iodometry. Mucoadhesive properties of obtained hydrogels were investigated. Study revealed that increase in concentration of hydrophilic component, nanoparticles content and crosslinking agent concentration reflects an increase of adhesion time of obtained hydrogel materials. Drug loading and drug release studies of HEA-HEMA-MPTS samples with metronidazole were conducted. It was observed that thiolated samples absorb more drug amount than non-thiolated ones. As nanoparticles concentration increases metronidazole content rises respectively. Drug release studies revealed that the higher concentration of 3-MPTS nanoparticles in hydrogels results in prolongation of drug release but concentration of discharged metronidazole decreases.
References
1. Andreas Bernkop-Schnurch. Thiomers: A new generation of mucoadhesive polymers// Advanced Drug Delivery Reviews. – 2005. – Vol. 57. – P. 1569–1582.

2. Amir H. Shojaei. Buccal Mucosa As A Route For Systemic Drug Delivery: A Review// J. Pharm.Pharmaceut. Sci. – 1998. – Vol. 1, № 1. – P. 15-30.

3. Galiya S. Irmukhametova, Grigoriy A. Mun, Vitaliy V. Khutoryanskiy. Thiolated Mucoadhesive and PEGylated Nonmucoadhesive Organosilica Nanoparticles from 3-Mercaptopropyltrimethoxysilane//Langmuir – 2011. – Vol. 27. – P. 9551-9556.

4. A. Bernkop-Schnurch, S. Steininger. Synthesis and characterization of mucoadhesive thiolated polymers// International Journal of Pharmaceutics. – 2000. – Vol. 194, №2. – P. 239-247.

5. Mariano, N.A.; Oliveira, R.G.; Fernandes, M.A.; Rigo, E.C.S. Corrosion behavior of pure titanium in artificial saliva solution// Revista Matéria. – 2009. – Vol. 14, № 2. – P. 878 – 880.

6. Казицына Л.А., Куплетская Н.Б. Применение ИК-, УФ-, ЯМР-спектроскопии в органической химии. Учеб. пособие для вузов. – М.:Высш.школа, 1971.

7. Rossi S. Australian Medicines Handbook. – Adelaide: The Australian Medicines Handbook Unit Trust, 2013.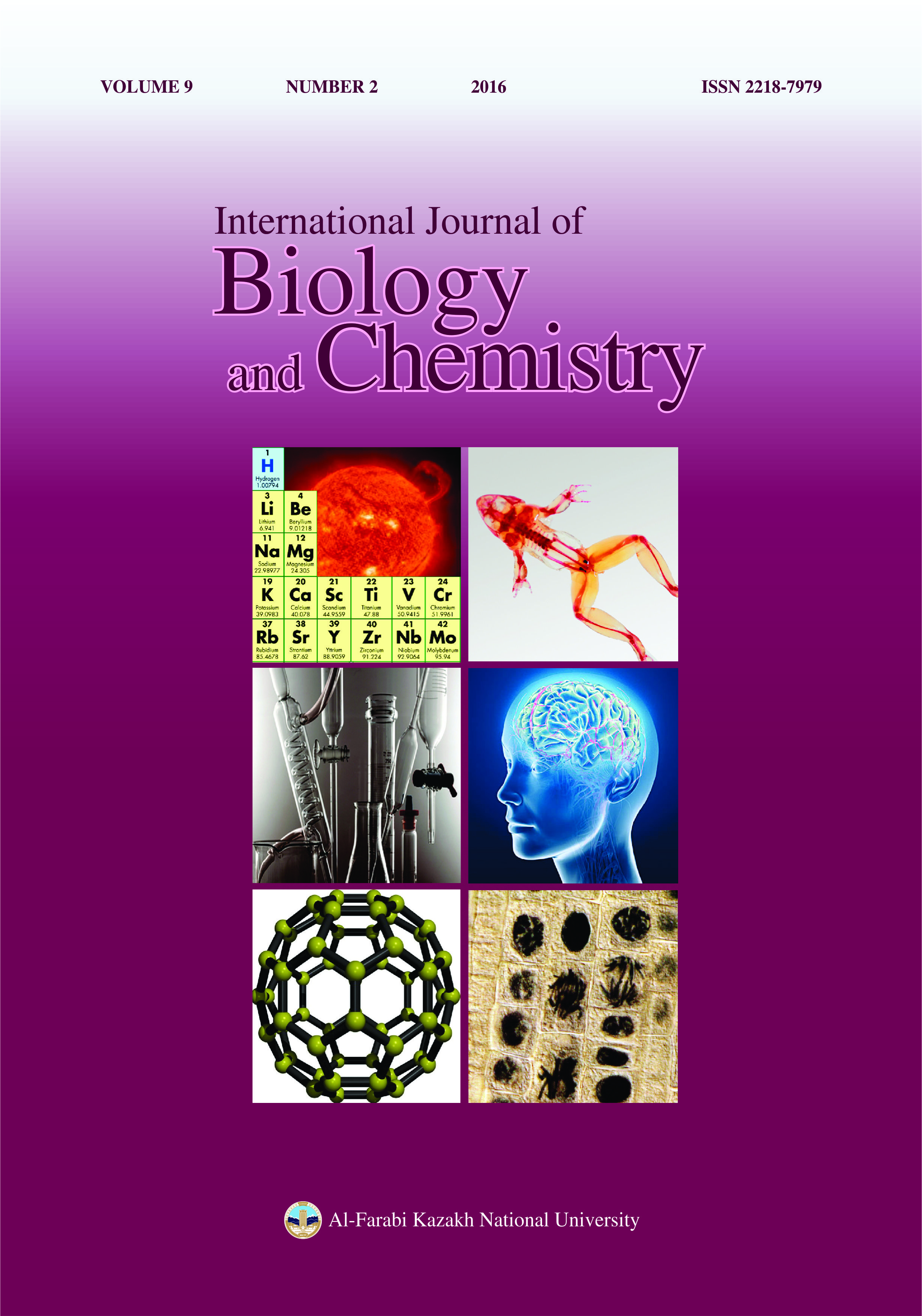 Keywords
organosilane thiol nanoparticles; hydrogels; mucoadhesion; 3-mercaptopropyltrimethoxysilane