Polymer Protected Gold Nanoparticles: Synthesis, Characterization and Application in Catalysis
Keywords:
gold nanoparticles, hydrophilic polymers, stabilization, catalysis
Abstract
This review discusses the stabilization of gold nanoparticles (AuNPs) by nonionic, anionic, cationic and amphoteric polymers. The protocols used for synthesis of AuNPs in aqueous and organic solvents are described. Size, shape and morphology of AuNPs are characterized by various physicochemical methods. Application aspects of polymer-protected AuNPs in catalysis are outlined.
References
1 Shmidt G. Clusters and Colloids. From theory to applications. Wienheim: VCH; 1994.

2 Gaffet E., Tachikart M., Kedim O. El, Rahouadj R. Nanostructural Materials Formation by Mechanical Alloying: Morphologic Analysis Based on Transmission and Scanning Electron Microscopic Observations //Materials Characterization -1996. – V.36. -P.185-190.

3 Zhou J., Ralston J., Sedev R., Beattie D.A. Functionalized gold nanoparticles: Synthesis, structure and colloidal stability //Journal of Colloid and Interface Science. -2009. – V.331. -P. 251-262

4 Bekturov E.A., Kudaibergenov S.E., Iskakov R.M., Zharmagambetova A.K., Ibraeva Zh.E., Sh-makov S. Polymer-protected nanoparticles of metals. Almaty. – 2010.

5 Ibrayeva Zh.E., Kudaibergenov S.E., Bekturov E.A. Stabilization of metal nanoparticles by hydrophilic polymers (in Russian). LAP Lambert Academic Publishing, Germany. – 2013. 376 p;

6 Shan J., Tenhu H. Recent advances in polymer protected gold nanoparticles: Synthesis, properties and applications (Review) // Chem. Commun. – 2007. – V. 44. – P.4580-4598.

7 Bajpai S.K., Murali Y.M., Bajpai M. Synthesis of polymer stabilized gold and silver particles //Journal of Nanoscience and Nanotechnology. – 2007. – V.7. – P. 2994-3010.

8 Ram S., Agrawal L., Mishra A., Roy S.K. Synthesis and optical properties of surface stabilized gold nanoparticles with poly(vinyl pyrrolidone) polymer molecules of a nanofluid // Advanced Sci-ence Letters – 2011. – V. 4(11-12). – P. 3431-3438

9 Hoppe C. E., Lazzari M., Pardinas-Blanco I., Lopez-Quintela M. A. One-Step Synthesis of Gold and Silver Hydrosols Using Poly(N-vinyl-2-pyrrolidone) as a Reducing Agent // Langmuir. – 2006. – P. 7027-7034.

10 Kudaibergenov S. E., Tatykhanova G.S., Baigaziyeva E. Preparation, Characterization and Catalytic Activity of Gold Nanoparticles Stabilized by Hydrophilic Polymers. Proceedings of the In-ternational Conference "Nanomaterials: Applications and Properties", NAP-2012, Alushta, Crimea, Ukraine, September 16-22, 2012. Vol.1, No.1, 01PCN-42(P3).

11 Kudaibergenov S.E., Baigaziyeva E.K., Yesmurzayeva N.N., Nurakhmetova Zh.A., Selenova B.S. Synthesis, Characterization and Catalytic Property of Polymer Protected Gold and Silver Nanoparticles // Proceedings of the international conference nanomaterials: applications and properties. – 2013. – V. 2 (1). – P.5.

12 Yesmurzayeva N., Selenova B., Kudai¬bergenov S. Preparation and catalytic activity of gold nanoparticles stabilized by poly(N-vinylpyrrolidone) and deposited onto aluminum oxide // J. American Nanomaterials. – 2013. – V.1. – P.1-4.

13 Dai J., Yao P., Hua N., Yang P. and Du Y. Preparation and characterization of polymer-protected Pt@Pt/Au core-shell nanoparticles //Journal of Dispersion Science and Technology. – 2007. – V. 28(6). -P. 872-875.

14 Moreno M., Hernandez R., Lopez D. Crosslinking of poly(vinyl alcohol) using functionalized gold nanoparticles// European Polymer Journal. – 2010. -V.46. – P. 2099 – 2104.

15 Rui-Cong Wang, Hua-Ji Liu, Jin-Ge Tong, Yu Chen. Thermoresponsive poly(vinyl alcohol) derivatives: preparation, characterization and their capability of dispersing gold nanoparticles // Polym. Chem. – 2014.

16 Bai J., Li Y., Du J., Wang S., Zheng J., Yang Q., Chen X. One-pot synthesis of polyacrylamide-gold nanocomposite // Materials Chemistry and Physics. -2007. – V.106. – P. 412–415

17 Wang C., Flynn N.T., Langer R. Morphologically Well-defined Gold Nanoparticles Embedded in Thermo-Responsive Hydrogel Matrices // Mat. Res. Soc. Symp. Proc.- 2004. – V. 820. -P. 333-338.

18 Aqil A., Qiu H., Greisch J.F., Jerome R., De Pauw E., Jerome C. Coating of gold nanoparticles by thermosensitive poly(N-isopropylacrylamide) end-capped by biotin //Polymer. – 2008. -V.49. – P.1145-1153.

19 Wang C.H., Liu C.J., Wang C.L., Hua T.E., Obliosca J.M., Lee K.H., Hwu Y., Yang C.H., Liu R.S., Lin H.M., Je J.H., Margaritondo G.. Optimiz¬ing the size and surface properties of polyethylene glycol (PEG)–gold nanoparticles by intense X-ray irradiation // J. Phys. D: Appl. Phys. – 2008. -V. 41. -P. 1-8.

20 Seol S.K., Kim D., Jung S., Chang W.S., and Kim J.T. One-Step Synthesis of PEG-Coated Gold Nanoparticles by Rapid Microwave Heating // Journal of Nanomaterials. – 2013. – P. 6.

21 Kim S.H., Kim E.M., Lee C.M., Kim D.W., Lim S.T., Sohn M.H., Jeong H.J.. Synthesis of PEG-Iodine-Capped Gold Nanoparticles and Their Contrast Enhancement in In Vitro and In Vivo for X-Ray/CT // Journal of Nanomaterials. – 2012. – P. 9.

22 Wang W, Wei Q.Q, Wang J, Wang B.C, Zhang S.H, Yuan Z. Role of thiol-containing poly-ethylene glycol (thiol-PEG) in the modification process of gold nanoparticles (AuNPs): stabilizer or coagulant? // J Colloid Interface Sci. – 2013. – V. 404. – P. 223-229.

23 Manson J., Kumar D., Meenan B.J. and Dixon D. Polyethylene glycol functionalized gold nanoparticles: the influence of capping density on stability in various media. Gold Bull. – 2011. DOI 10.1007/s13404-011-0015-8.

24 Tsai D.H., DelRio F.W., MacCuspie R.I., Cho T.J., Zachariah M.R., Hackley V.A.. Competitive Adsorption of Thiolated Polyethylene Glycol and Mercaptopropionic acid on Gold Nanoparticles Measured by Physical Characterization Methods // Langmuir. – 2010. -V. 26(12). – P.10325–10333

25 Kim Y.J., Kim J.W., Lee J.E., Ryu J.H., Kim J., Chang I.S., Suh K.D. Synthesis and adsorption properties of gold nanoparticles within pores of surface-functional porous polymer microspheres // Journal of polymer science: part a: polymer chemistry. – 2004. – V. 42. – P.5627–5635.

26 Jans H., Jans K., Lagae L., Borghs G., Maes G., Huo Q., Jans H., Jans K., Lagae L., Borghs G., Maes G. and Huo Q. Poly(acrylic acid)-stabilized colloidal gold nanoparticles: synthesis and proper¬ties // Nanotechnology. – 2010. – V.21. – P. 455702

27 Wang Z, Tan B, Hussain I, Schaeffer N, Wyatt M.F, Brust M, Cooper A.I. Design of polymeric stabilizers for size-controlled synthesis of mono¬disperse gold nanoparticles in water // Langmuir. – 2007. – V.16. – P.885-895.

28 Note C., Koetz J., Kosmella S., Tiersch B. Hydrophobically modified polyelectrolytes used as reducing and stabilizing agent for the formation of gold nanoparticles // Colloid and Polymer Science. – 2005. – V. 283. – P. 1334-1342.

29 Liu W., Yang X.L., He X.G., Synthesis of poly(divinylbenzene-co-acrylic acid) hollow microspheres with gold nanoparticles on the interior surface // Chinese J. Polym. Sci. – 2009. – V. 27. – P. 275.

30 Naka K., Tanaka H., Chujo Y. pH Responsive Aggregation of Imidazolium Cations-Modified Gold Nanoparticles with Poly(acrylic acid) in Aqueous Solution// Polymer Journal. – 2007. – V. 39. – P. 1122–1127.

31 Zhu L., Xue D., Wang Z. Metallic Cation Induced One-Dimensional Assembly of Poly(acrylic acid)−1-Dodecanethiol-Stabilized Gold Nanoparticles // Langmuir. – 2008. -V.24 (20). – P. 11385– 11389.

32 Echeverria C., Mijangos C. Effect of Gold Nanoparticles on the Thermosensitivity, Morphology, and Optical Properties of Poly(acrylamide– acrylic acid) Microgels //Macromol. Rapid Com¬mun. – 2009. – P. 1-5.

33 Dorris A., Rucareanu S., Reven L., Barrett C.J., Bruce L. R. Preparation and characterization of polyelectrolyte-coated gold nanoparticles// Langmuir. – 2008. -V. 24(6). – P. 2532-2538.

34 Sun X.P., Zhang Z.L., Zhang B.L., Dong X.D., Dong S.J., Wang E.K. Preparation of Gold Nanoparticles Protected with Polyelectrolyte // Chinese Chemical Letters. – 2003. – V. 14(8). – P. 866 -869.

35 Sardar R., Bjorge N.S., Shumaker-Parry J.S. pH-controlled assemblies of polymeric amine-stabilized gold nanoparticles // Macromolecules. -2008. -V. 41(12). – P. 4347-4352.

36 Chen H., Lentz D.M., Hedden R.C. Solution templating of Au and Ag nanoparticles by linear poly[2-(diethylamino)ethyl methacrylate] // J. Nanoparticle Research. – 2012. – V. 14. – P. 690.

37 Feng C., Gu L., Yang D., Hu J., Lu G., Huang X. Size-controllable gold nanoparticles stabilized by PDEAEMA-based double hydrophilic graft copolymer // Polymer. – 2009. -V. 50. – P. 3990-3996.

38 Chen H., Wang Y., Wang Y., Dong S., Wang E. One-step preparation and characterization of PDDA-protected gold nanoparticles // Polymer. – 2006. – V. 47. – P.763-766.

39 Li J., Shi L., An Y., Li Y., Chen X., Dong H. Reverse micelles of star-block copolymer as nanoreactors for preparation of gold nanoparticles // Polymer. – 2006. – V.47. – P. 8480-8487.

40 Lebedeva O. V., Kim B.S., Gröhn F., Vinogradova O. I. Dendrimer-encapsulated gold nanoparticles as building blocks for multilayer microshells //Polymer. – 2007. – V. 48. – P.5024-5029.

41 Sun X., Dong S., Wang E. One-step synthesis and characterization of polyelectrolyte-protected gold nanoparticles through a thermal process// Polymer. – 2004. -V. 45. – P.2181-2184.

42 Hu, N., Yin, J.Y., Tang, Q., Chen, Y. Comparative study of amphiphilic hyperbranched and linear polymer stabilized organo-soluble gold nanoparticles as efficient recyclable catalysts in the biphasic reduction of 4-nitrophenol // Journal of Polymer Science. – 2011. – V. 49(17). – P. 3826- 3834.

43 Remant Bahadur KC, Aryal S, Bhattarai SR, Bhattarai N, Kim CH, Kim HY. Stabilization of gold nanoparticles by hydrophobically-modified polycations // J Biomater Sci Polym Ed. – 2006. – V.17. – P.579-890.

44 Note C., Koetz J., Wattebled L., Laschewsky A. Effect of a new hydrophobically modified polyampholyte on the formation of inverse microemulsions and the preparation of gold nanoparticles // J. Colloid and Interface Sci. – 2007. – V. 308. – P. 162-169.

45 Li S., Wu Y., Wang J., Zhang Q., Kou Y., Zhang S. Double-responsive polyampholyte as a nanoparticle stabilizer: Application to reversible dispersion of gold nanoparticles //J. Mater. Chem. -2010. – V. 20. – P. 4379-4384.

46 Mahltig B., Cheval N., Gohy J.F., Fahmi A. Preparation of gold nanoparticles under presence of the diblock polyampholyte PMAA-b-PDMAEMA// J. Polym. Res. – 2010. – V. 17. – P. 579-588.

47 Haruta M., Kobayashi T., Sano H., Yamada N. Novel Gold Catalysts for the Oxidation of Car-bon Monoxide at a Temperature far Below 0 °C // Chemistry Letters. – 1987. -V.16. – P.405-408.

48 Brodersen S.H., Gronbjerg U., Hvolbak B., Schiotz J. Understanding the catalytic activity of gold nanoparticles through multi-scale simulations.// Journal of catalysis. – 2011. – V. 284. – P.34-41.

49 Haruta M., Yamada N., Kobayashi T., Iijima S. Gold catalysts prepared by co-precipitation method for low-temperature oxidation of hydrogen and of carbon monoxide // Journal of catalysis -1989. -V.115. – P. 301-309.

50 Tsubota S., Cunningham D., Bando Y., Haruta M. Preparation of nanometer gold strongly interacted with TiO2 and the structure sensitivity in low-temperature oxidation of CO// Preparation of catalysts VI, Scientific bases for the preparation of heterogeneous catalysts. Elsevier Science. – 1995. – V. 227-235.

51 Toshima N. Nanostructured metal clusters in polymeric field as a model of artificial enzyme// Supramolecular Sci. -1998. – V.5. – P. 395-398.

52 Wang L., Zhang J., Shen Z., Zhao J. Catalytic oxidation of benzene, toluene and p-xylene over colloidal gold supported on zinc oxide catalyst// Catalysis Communication. – 2011. – V.12. – P. 859-865.

53 Liu X.-Y., Cheng F., Liu Y., Liu H.J., Chen Y. Preparation and characterization of novel ther-moresponsive gold nanoparticles and their respon¬sive catalysis properties // J. Mater. Chem. – 2010. – V.20. – P.360–368.

54 Lam E., Hrapovic S., Majid E., Chong J.H., Luong J.H.T. Catalysis using gold nanoparticles decorated on nanocrystalline cellulose // Nanoscale. – 2012. -V. 4(3). – P. 997-1002.

55 Veerakumar P. et al. Polyelectrolyte encapsulated gold nanoparticles as efficient active catalyst for reduction of nitrocompounds by kinetic method// Appl. Catalysis A: General – 2012. – V.439- 440. – P.197-205.

56 Komalam A., Muraleegharan L.G., Sub¬buraj S., Suseela S., Babu A., George S. Designed plasmonic nanocatalysts for the reduction of eosin Y: absorption and fluorescence study// International Nano Letters. -2012. – V. 2. – P. 26.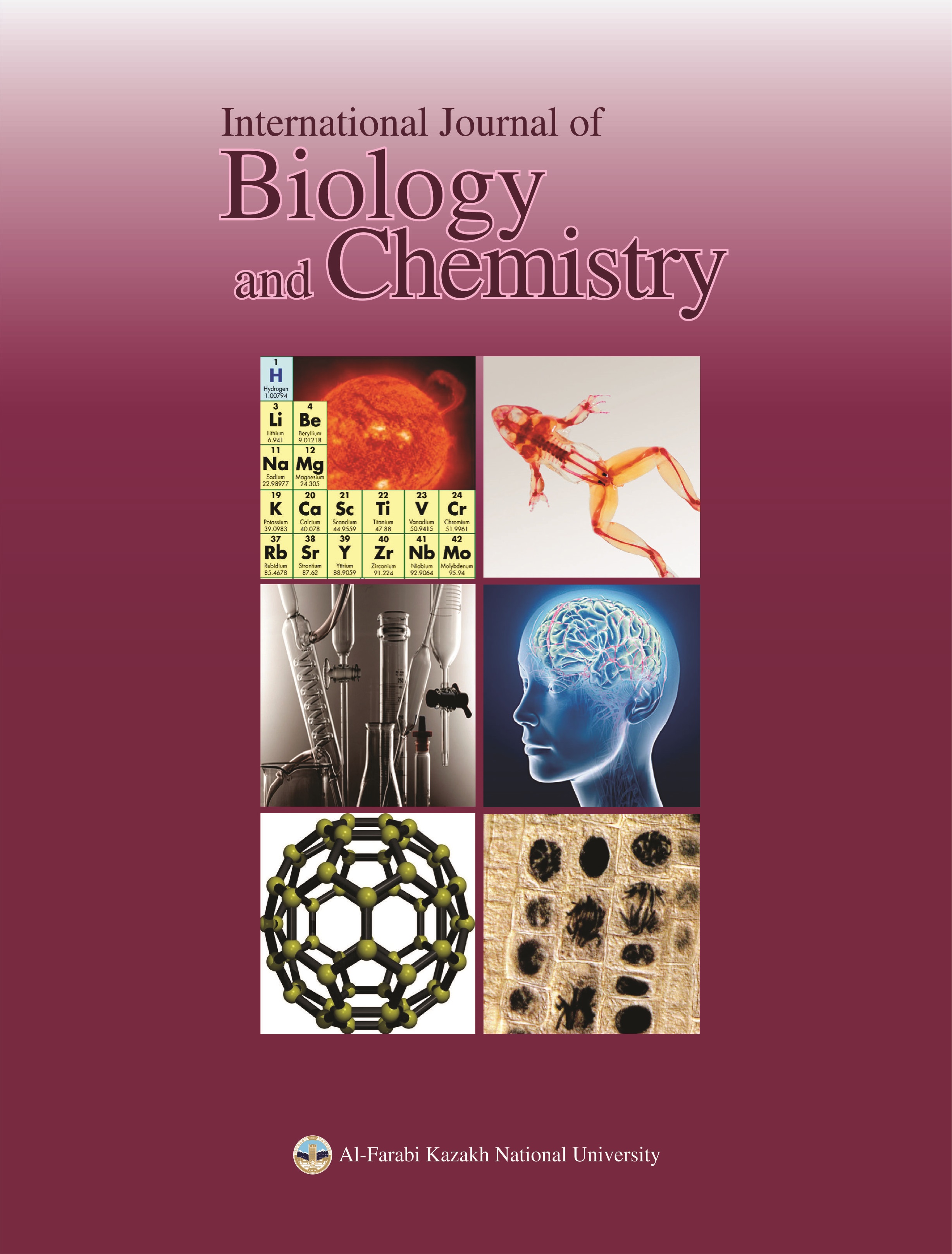 Downloads